Hello Internet, today is Saturday, May 9th, and this week and next I'm "at" the PARC 2020 Playwrights' Retreat.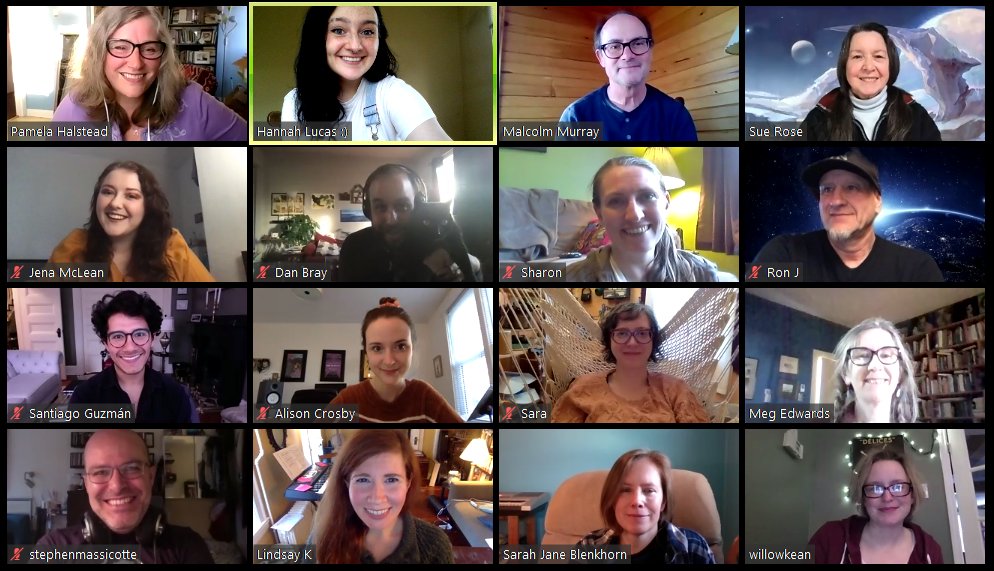 I did the "normal" version of this retreat last year, and I'm so extremely lucky to be back this year with another play.
This time I'm working on Factory Girls, which was my thesis project for my Master's degree and is so big and weird and unwieldy. So it's a good thing I have Sara Tilley to help me see the forest in around all these trees.
One of the adaptations that the PARC team have made to make up for the fact that we're not all in Sackville sharing a giant Victorian house and running into each other in the kitchen has been a daily date with another participant. Most of them have been happening by video chat. But yesterday was kinda special because my date was with someone who's front step I could walk to… and she had a camp chair laid out for me.
Gosh, it's nice to see people with their faces.